Easy to place and removable fire protection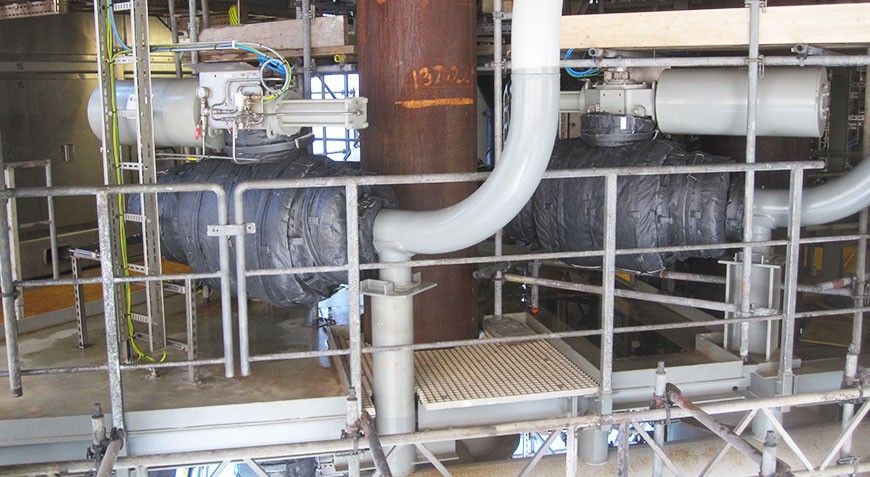 30 Aug
Are you looking for fire protection that's easy to install and fully removable? Unique fire protection system JetBlack® has been on the market for five years now. This system is resistant to extremely high temperatures for hours, which means you can extinguish controlled fires with confidence. Any equipment inside - usually emergency shutdown valves, pipes, or actuators - will remain safe.
Fire protection assessment
JetBlack® is made by insulation company C. J. van Waas in Barendrecht. Should you require fire protection, we will start by visiting your premises to assess which equipment needs protection. We will then measure this equipment and store the data. Our employees will spend the next six weeks stitching and filling the multi-layered system. We will also ensure the system is removable by attaching straps and buckles, so it can be removed intact from the insulated device.
"During the test we secured the system to a number of devices, surrounded by 1000°C flames, and left it for 2 hours."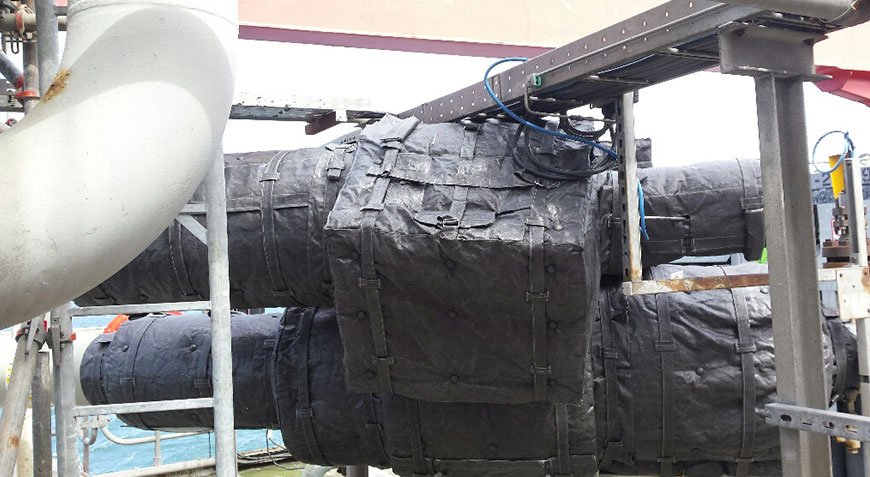 Strong fire protection
Advisor Rutger van Dijk says, "We make our fire protection strong enough that it remains intact after a fire. According to the Lloyd Register certification mark we were awarded at the DNV GL test location in the United Kingdom, we must replace the system after 60, 90, or 120 minutes. During the test, we secured the system to a number of devices, surrounded by 1000°C flames, and left it for 2 hours. The system remained intact, which is a very good sign."
Customers on oil rigs
Many of our customers are located on oil rigs. Due to the high risk of fire at these locations, it's important to purchase extra fire protection. Rutger says, "Oil rigs are less easy to reach. We travel there by helicopter to measure the relevant equipment. We then manufacture the fire protection at our company location, and fly back to the oil rig to install the system. We often stay on a rig for a few days, as helicopter flights are infrequent and often not possible at all during bad weather. We set out knowing that these projects take a little longer than usual. Of course, we pay careful attention to all instructions and safety requirements on the oil rig."