Fireproof insulation saves lives and capital
Fireproof insulation is vital, in the original sense of the word. With its roots in the Latin word for 'life', the vitality of the insulation can sometimes even be expressed in just that: saving lives. As fire might be a distant enemy but can be on your doorstep on the most unexpected of moments. Especially in the refining and processing industries, with its countless processes and steps until the end product, there is much room for catastrophe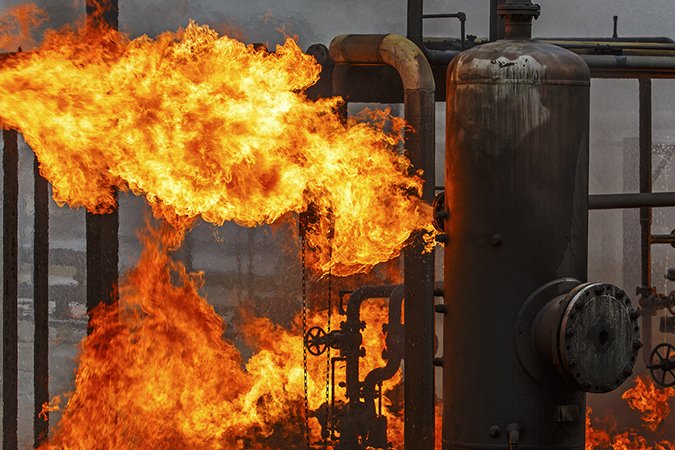 Contact us for more information
Loss of life is but the most extreme consequence: many a times, the injury will be many thousands of dollars' worth of damage to your equipment. This is why the application of fireproof insulation is absolutely essential for any production process. Fortunately, JetBlack has a long history in the prevention of any devastating damage. As a daughter of the renowned fire insulation company Econtras, it continues the tradition that has served industry-leading clients such as BP or Bayer.
Fireproof insulation without compromise
Guaranteeing the safety in the refining and processing industry means slowing down any eventual fire to give the site a chance to shutdown safely. Key to this process is the JetBlack fireproof insulation that makes up its passive fire protection system. In order to ensure the absolute safety of this passive fire protection system, JetBlack has had it submitted to the most extensive tests. These have confirmed its quality: on different occasions, the test ISO22899-1, observed by Bureau Veritas and DNV-GL, have proved its safety. For more information on the tests, see our dedicated page. This is how JetBlack's fire protection system keeps the risks at bay in an evidence-based way.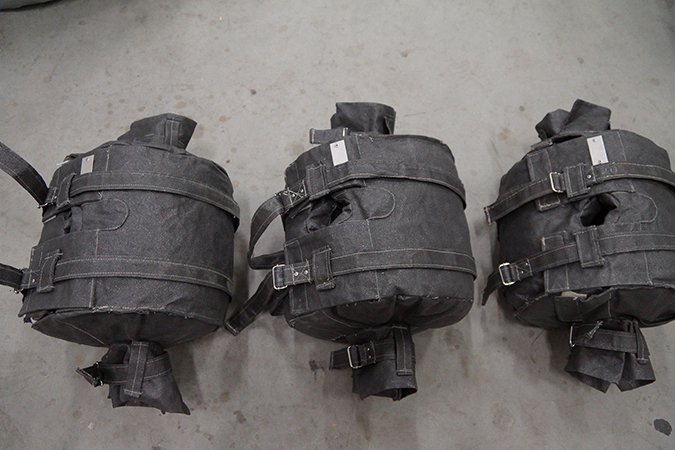 Contact us for more information
Fireproof insulation can also be efficient
The extensive security that it adheres to, does not prevent the JetBlack fire protection system from being efficient in its application. The company has gone to great lengths to ensure that its systems can easily be worked with. The use of inspection hatches in its valve system facilitate maintenance, and the special fittings for pipe runs provide security in any environment. Process equipment, be they junction boxes, cable trays or other systems, are especially looked after and remain easily accessible after their fireproof insulation. This insulation can be quickly installed thanks to its adaptable composition, or easily reoriented or even removed if the need arises. The key to all of this easy is the custom-made nature of JetBlack's system: by adapting its system particularly to the plant it will protect, it can be safe and effective at the same time.
Assistance across the board
JetBlack's expertise is not limited to the development of its fireproof insulation. The company can also be providing solution when it comes to its application: it provides help in areas as varied as transport to the project site, quality assurance or the inspection and measurement of site surveys. With its all-encompassing view of service, it is not hard to see how JetBlack has built up its reputation: marrying custom-built design for effectiveness to infallible standards for safety, its fireproof insulation is the perfect solution for all refinement and processing industry.