Fire retardant insulation to avoid the worst
Prevention is always better than cure – this general rule of life extends just as well to the refining and processing industries. This is why it is essential to dispose of fire retardant insulation on your process equipment. When one begins to imagine the potential catastrophes, the list is endless: the more complex your production process is, the bigger the risks.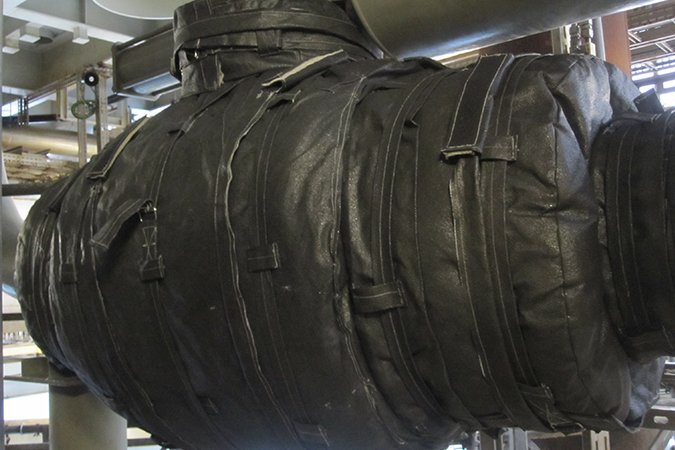 Contact us for more information
With any step in the chain, there is the chance for a design error, or even sheer misfortune, to bring about fire in the environment. The consequences are, obviously, disastrous – they can range to the loss of many million's worth of equipment to the loss of human life. To prevent this course of events, the presence of fire retardant insulation on your process equipment is essential. JetBlack is a specialist in this area – as a daughter of the long-established fire insulation company Econtras, JetBlack continues a long tradition of making industry more secure. As a sign of their renown, they can boast many a reputed client, such as Shell or the Royal Dutch Marine.
Fire retardant insulation that has proven its worth
The most effective tool in ensuring fire retardant insulation, is the JetBlack flexible fire protection system. By coating all the perilous equipment with this insulation, it allows the facility to achieve a shutdown with a minimization in the loss of human lives or capital resources. This system is designed using long years of experience and the application of rigorous standards and has been tested extensively. On several occasions, JetBlack has tested its system in Spadeadam, UK. This meant submitting it to one of the most stringent fire tests for passive fire protection systems, the ISO22899-1, observed by Bureau Veritas and DNV-GL. For more information on these tests, see the website of the test-site. As a result, JetBlack's fire retardant insulation is proven to be efficient and has aptly been certified.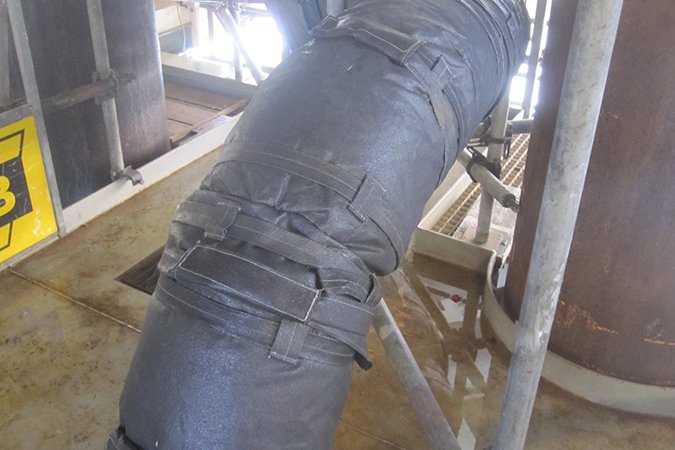 Contact us for more information
Invaluable, but also flexible
The efficacity of its protection does not mean that JetBlack has compromised on the workability of its system. The components are custom made for the specific facilities, which means that they are easy to install or remove when there is need to. In addition, this ensures easy access to any vital part of the facilities: this is true for any process equipment, ranging from actuators to man-ways and process vessels. Additionally, JetBlack has much fire retardant insulation availablefor other facilities: pipes can be ensured in both on-shore and off-shore operation, and a wide range of normal and emergency shut-down valves further facilitate safety and accessibility. The custom-made nature of all these solutions means that the incorporation of, for example, inspection hatches is easy. This is how the fire protection of JetBlack is not only extremely safe, but also very efficient.
Fire retardant insulation in all its aspects
JetBlack can be of assistance in many applications of its systems, not being limited to its excellent engineering and product design. If needed, services as disparate as site installation, project documentation or site surveys are offered. In the case of any further questions, JetBlack is open for contact. Due to its far-ranging expertise and appreciation of custom-made applications, there is always a solution to make process equipment safer.