JetBlack® system installed on FLNG Tango in Argentina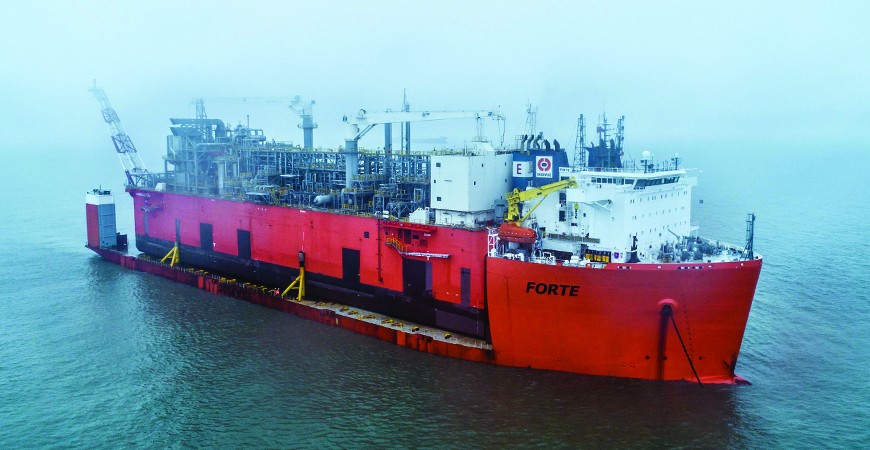 19 Dec
Recently, we have carried out a great project for EXMAR Belgium. Their barge-based FLNG Tango facility required a passive fire protection solution for some LNG tanks. JetBlack® owner Paul Roodenburg first went to China for a facility survey that included taking measurements. The ship then set sail for Argentina where the actual JetBlack® fitting was carried out.
JetBlack® for FLNG Tango lng tanks
"FLNG Tango is a huge plant. On the barge-based facility, polluted gases are cleaned and converted into liquid LNG. We were requested to fit the JetBlack® system around the domes of 3 LNG tanks, because JetBlack® can easily be removed due to the fact that we have custom-made the products installed in our workshop and attached quick-release fasteners to them. If the dome has to be opened, it can be accessed within 10 minutes. In addition, no tools are required to remove and refit our product."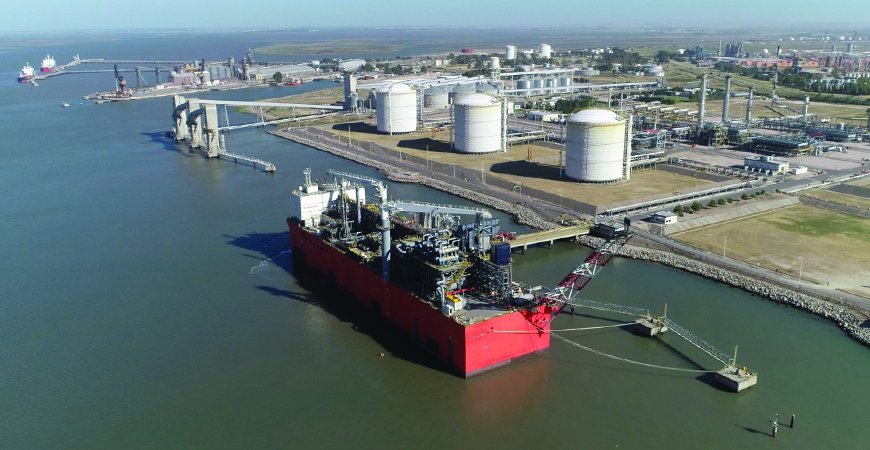 The steps taken for this project
How was the project run? First of all, Paul went to China. He spent 3 to 4 days measuring the gas tank domes and making an on-site assessment of the situation on the ship. Our engineer in Barendrecht then took over and made the technical drawings for the project. Based on these drawings the multi-layered materials from which JetBlack® is made were machine-cut to size. Our seamstresses added the various layers and sewed the product by hand.
In addition, we extensively consulted with EXMAR about safe working conditions, permits required and how to create a proper place in which to work. The JetBlack® system was shipped to Argentina by boat in large wooden crates. When everything arrived, Paul and his colleague started installing it, which took 8 days in total.
Why is JetBlack® a suitable solution for LNG tanks?
JetBlack® has been tested under the most extreme of conditions. The test was conducted by an Engineer Surveyor of Lloyd's Register Energy on DNV GL's Spadeadam (UK) test site, where one of our JetBlack® systems was fitted around an emergency shutdown valve. A 1268 °C jet fire was aimed directly at it for 120 minutes. After the test, the valve was still completely intact. We also conducted tests to offer 30, 60 and 90 minutes of protection. All products are ISO 22 899 certified by Bureau Veritas.
Questions about JetBlack®?
Do you have questions about JetBlack®? We are happy to answer them. Please call or email us, or use the contact form on our website.