Annual JetBlack® inspections at BASF and Gate Terminal
26 Sep
More and more companies see the advantages of a passive fire protection system such as JetBlack® PFP 15-120. JetBlack® is easy to remove, can be used multiple times and is custom-made. German chemical companies BASF and LNG hub Gate Terminal also see JetBlack® as the best possible fire protection solution and we have installed several JetBlack® applications for them. In order to guarantee the quality of our products, we carry out annual inspections.
BASF project
What is a JetBlack system? "JetBlack® is made of multi-layered material and has quick-release fasteners. This makes this system very suitable for many applications within the industry," JetBlack® advisor Rutger van Dijk explains. "At BASF, we have used JetBlack® products for applications that include emergency shutdown valves and cable trays. JetBlack® ensures that cables retain their function in the event of a fire. This means that an emergency shutdown can be realised without any problems. BASF has opted for JetBlack® products that have been tested to offer 90 minutes of protection."
The test was performed by an Engineer Surveyor of Lloyd's Register Energy on DNV GL's Spadeadam (UK) test site. The valve around which the JetBlack® system was fitted remained intact under the most extreme of conditions. For 90 minutes, a high-pressure jet fire with a temperature of 1268 °C was aimed directly at the object. We now also supply JetBlack® products that have been tested to offer 120 minutes of protection under the same conditions. As a result of these tests, our products are ISO 22 899 certified by Bureau Veritas.
Building meetings
Before the JetBlack® production process started, we attended meetings at BASF, because we needed permits to be able to work there in terms of safe working conditions and having enough space to move around in. It required a Last Minute Risk Analysis (LMRA), for example. In addition, the existing insulation fitted around the objects in question had to be removed before it could be replaced with the JetBlack® system. We also needed scaffolding, because our employees had to work at a height.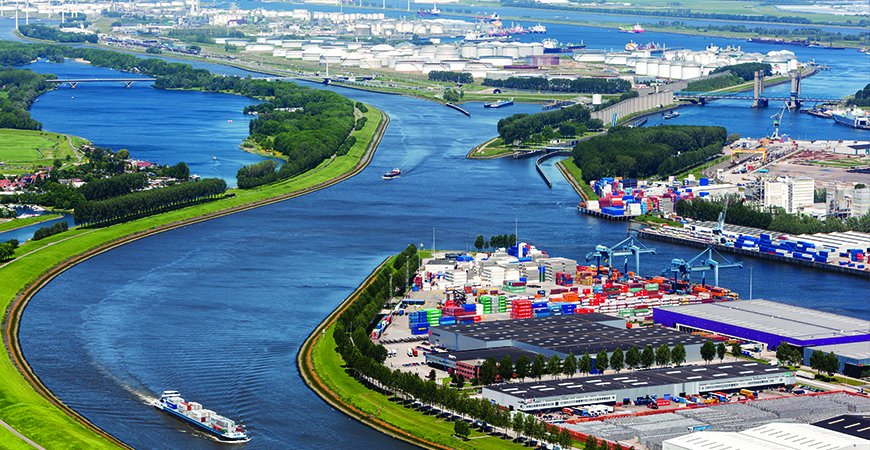 How are the annual inspections carried out?
Although JetBlack® is a high-quality product, we have offered BASF a quality control system allowing for annual inspections of all JetBlack® products installed. "The product comes with a certificate, which means it must continue to meet certain requirements. If the object around which JetBlack® is installed requires maintenance work, the JetBlack® system must be removed. Although this is easy enough to do, it is not always correctly refitted. And sometimes the material is cut, resulting in damage. That is why we consider it important to carry out regular inspections," Rutger explains.
The inspection includes checking, among other things:
panels
valves
frame
accessibility to controls
insulation of connectors
If something does not meet the requirements, it is repaired or adjusted on the spot. In case of any major damage, the JetBlack® system is removed and repaired in our workshop.
Gate Terminal Inspection
At Gate Terminal in Rotterdam Europoort, we also use a quality control system. Once a year, we plan an inspection in which we take photographs of the products installed. Exceptional in this situation is the fact that we have to work with an EX camera during these checks. If a regular camera is accidentally dropped, sparks may appear. It stands to reason this may have serious consequences within a LNG hub. An EX camera is equipped with a shock-resistant layer to prevent explosions.
Contact
Do you have questions about our JetBlack® products? We are happy to help. Please call or email us, or use the contact form on our website.